Automatic PO creation during goods receipt in SAP MM
An automatic PO is created either when received goods exceed the ordered quantity or when the vendor was asked to supply goods without raising a PO. A purchase order is automatically created when a goods receipt is posted (MIGO). The following are the prerequisites for an Automatic PO creation via MIGO.
Automatic PO indicator must be checked in Movement type, Material Master record and Business partner level
Automatic PO indicator - Movement type
| | |
| --- | --- |
| Transaction: | SPRO |
| IMG Menu: | Materials Management– Inventory Management and Physical Inventory– Goods Receipt– Create Purchase Order Automatically |
In the 'Automatic creation of PO at goods receipt' screen check the Automatic PO indicator for the movement types 101 and 161 since they are used for entering goods receipts for purchase orders.

Automatic PO indicator – Material Master record(MM01)
In the Material Master record under purchasing view check the Autom. PO indicator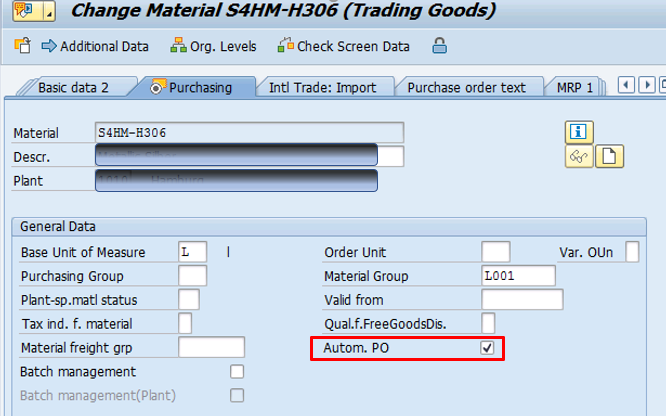 Automatic PO indicator – Business Partner(BP)
In the BP role 'Supplier' under Purchasing view check the Automatic PO indicator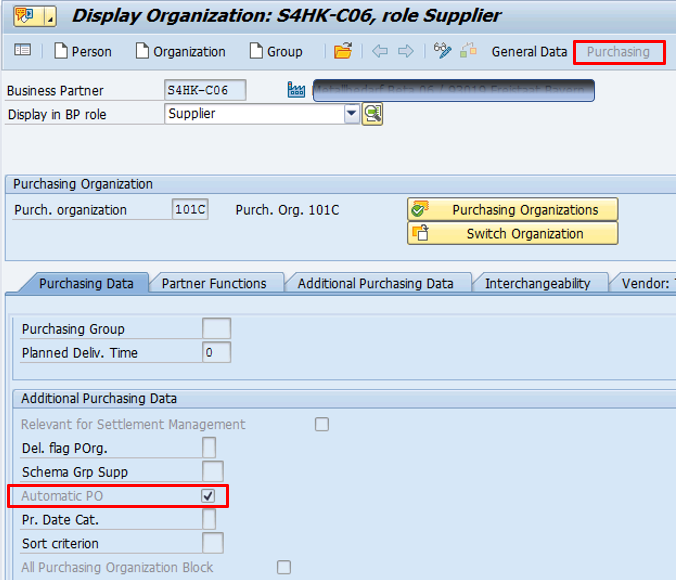 Once the necessary settings are made goto MIGO. Enter Goods Receipt and Purchase order as reference and movement type 101. Click on the Non Ordered Item button and enter the required details (material,quantity,storage location and partner).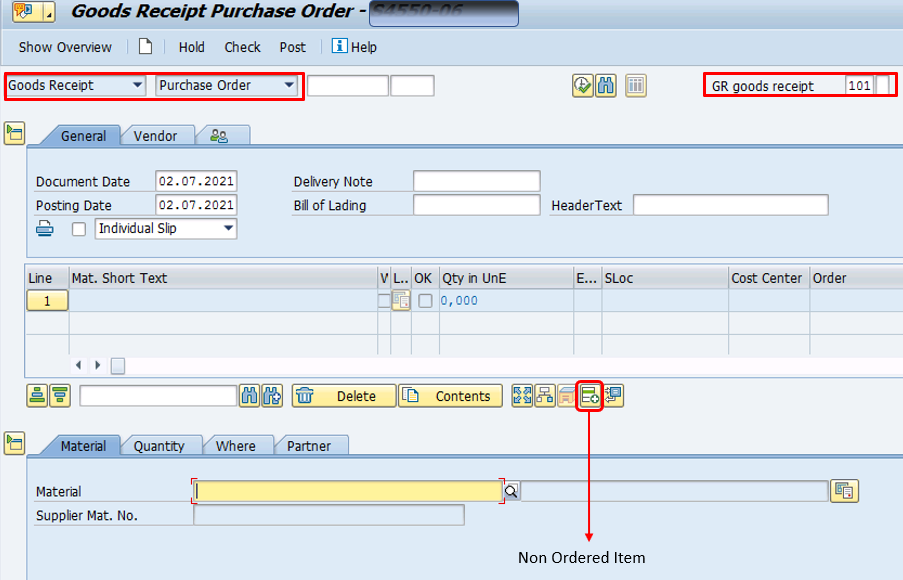 Once the Goods receipt is booked an automatic PO is created. The details of the Created purchase order will be found in the tab Purchase order data in item level next to material and partner (this tab will be visible only after the goods receipt is booked).