ERS (Evaluated Receipt Settlement) - Prerequisites
In SAP the goods receipt can be settled automatically via ERS process. But in order for it to function, some settings are to be made in the Business partner and Info record pages.
A master record for the Business Partner with the necessary roles is to be created and maintained. In the BP page (Tcode- BP) choose the role of supplier and select the Purchasing Data tab in Purchasing. Here make sure GR-Based Inv. Verif. (Indicator: GR-Based Invoice Verification) and Aut. GRSet Ret (Automatic evaluated receipt settlement for return items) indicators are checked.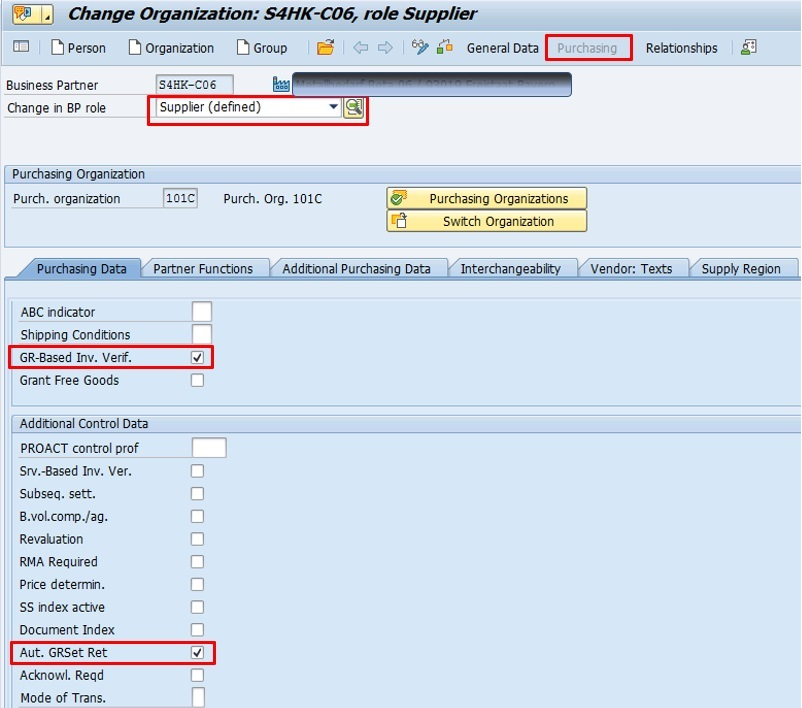 Next the 'GR based invoice receipt' indicator is to be checked in the Purchase order or in the Info Record (if one is maintained). Also the required Tax Code should be entered. In Purchasing Order (Tcode ME21N) under the Invoice tab you can set the indicator and tax code for each material OR in the Info Record under Purch. Org. Data check the indicator GR-BSD IV and enter the Tax Code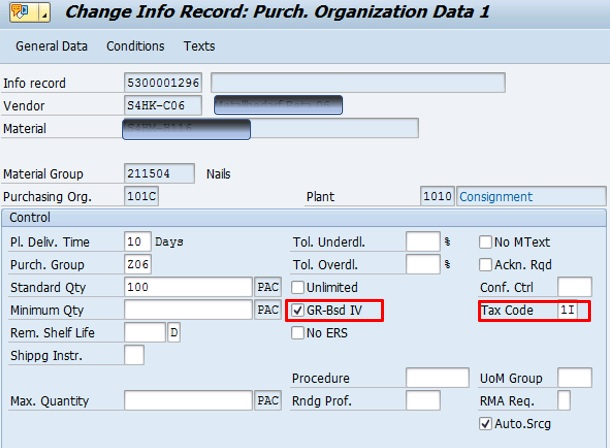 Doing the above settings in the PO level or in the info record level completely depends on your Business Requirements. In PO level there is always a risk of such things being omitted by the end user.